How You Must Prepare Your Car Before You Handover to the Car Transporter?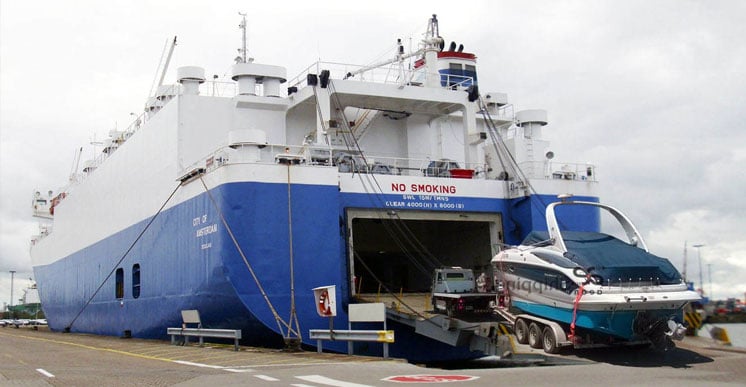 While relocating your residence often people are more concerned about their vehicle. Since it is an expensive item that cannot be purchased at a new location so easily, most people prefer to take their vehicle to a new location too. 
Ship a Car, Inc. is a superior car shipping company in the USA and they are in this business for a considerable amount. So, you can always expect that your car will be safe in their hand while transporting to any faraway destination. 
Besides this company, you will also find many other companies too who are providing such services. However, before you zero-in for any car shipping company following are few things that you must check to avoid getting scammed.
Check registration and license of the company

Try to find customer's review to know about their service

Confirm whether the company is a broker or a direct transporter

Be suspicious if they are offering a too low quote

Discuss with the driver too

Try to know about insurance

Try to find additional info about the company so that you feel comfortable dealing with it.
How to prepare your car?
After you have finalized the company for shipping your car then you must ask the shipping company how you should prepare your car before handing them over. Generally, most of the shipping companies will need the following preparations.
Clear all your belongings from the car
Make sure that none of your personal belongings should be present in the car while handing it over to them. The transporter will not be responsible for their safety.
You also get your car properly serviced and cleaned so that you can hand over your car in a presentable manner. 
Make a record if there exist any damage in the car
The transporter will be responsible for any damage to your car. Therefore, if there is any pre-existing damage, it should be recorded so that there should not be any dispute about it. 
Secure the parts if it is loosely fitted
If any parts of the car are loosely fitted then it must be secured properly otherwise during transportation it is quite likely to be lost. No transporter will accept your car in such a condition. 
Get your car inspected in the presence of a car shipper 
You must get your car inspected in the presence of the shipping company representative and make a record of it for your reference.
You must have a spare key that you have to provide to the transporter as they may need it during the transportation at different places. 
Inspect your car on its arrival
On arrival of your car at the destination, you must inspect it based on the earlier inspection report, and in case you find any extra damage then report the matter to the transporter. 
The cost of shipping may vary from company to company. However, you must do thorough research about the company and avoid going for a company that offers an unexpectedly lower price.